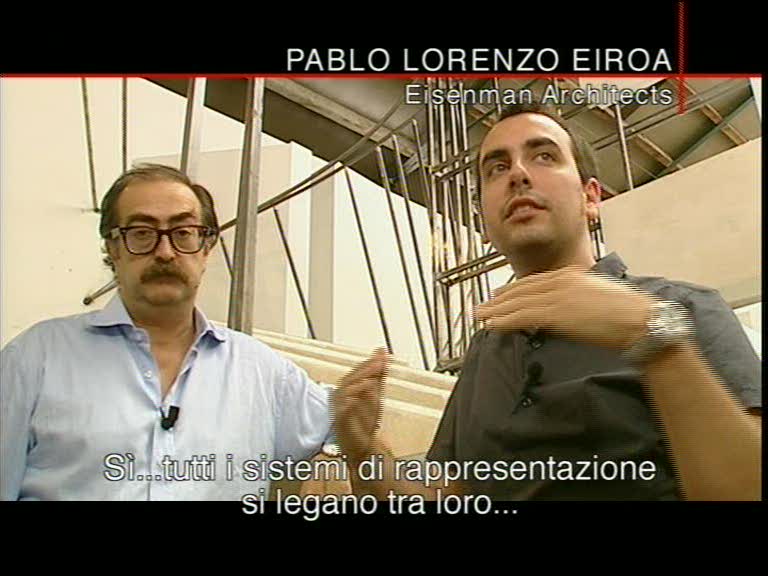 YOUNG ARCHITECTS INTERVIEW

IX BIENNALE DI VENEZIA, Curator Kurt Foster

Personal Interview held by Libia Tani with Guido Zuliani and Pablo Lorenzo-Eiroa, for Art Channel in the Europe Television. Special program on young practicing architects and the Biennale. Work developed as project architect for Peter Eisenman Diagrams of Virtu installation.