DIGITAL FUTURES: INCLUSIVE FUTURES 2021: DESIGN DATA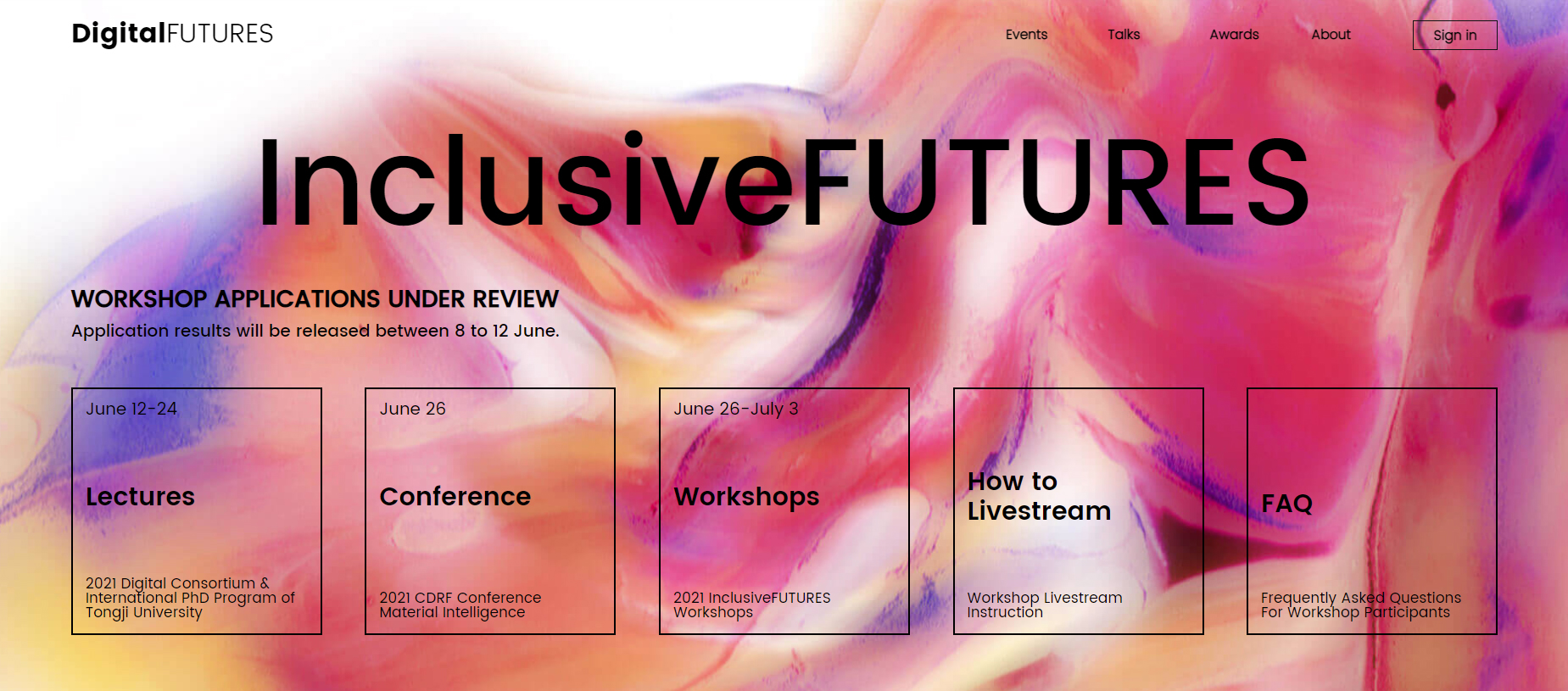 Coodinated by Tom Verebes | Workshop 1 by Pablo Lorenzo-Eiroa
The DESIGN DATA workshop will introduce participants to
computational data-driven processes related to the scale of the body, of a
community, and of urbanism. Following an initial series of presentations,
tutorials and discussions, this offering of the InclusiveFUTURES workshops will
be structured as three parallel design exercises. Each of the three groups will
be led by a NYIT-SoAD professor, coming together for shared presentations and
discussions of the introduction, production and outcomes of the workshop. When
selecting this workshop, please express your preference of which of the three
exercises you wish to participate in.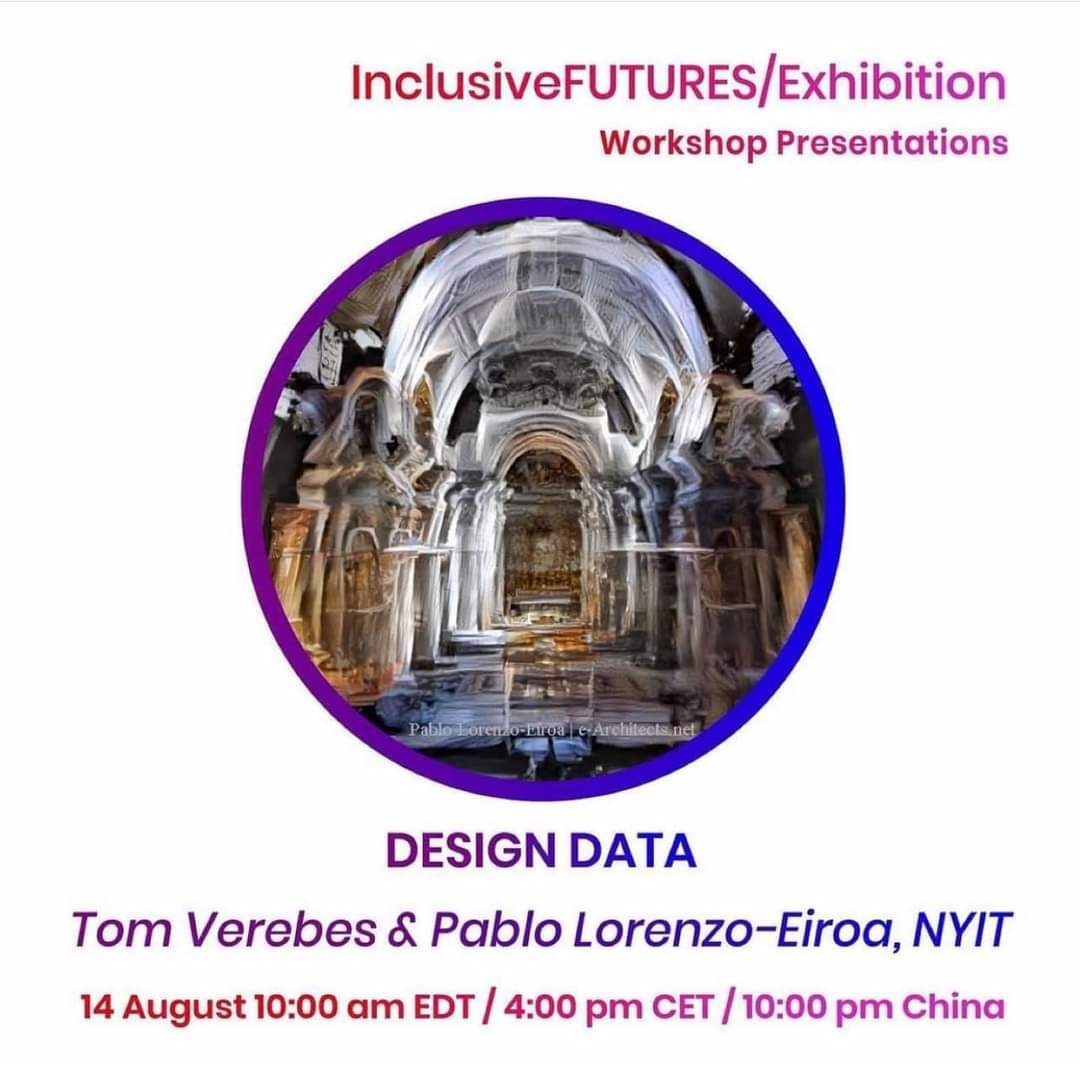 Workshop 1 | BIG DATA + AI GANs IN-FORMED
REALISM |
Pablo Lorenzo-Eiroa

In this workshop group, survey is understood as a primary
mode of design origination through Big Data 3d scanning. Spatial environments
will be surveyed, analyzed, displaced and transformed, generating an informed
realism. Three-dimensional representations of Big Data will be processed by implementing
AI (Artificial Intelligence) through GANs (Generative Adversarial Networks).
Students gathered their own data by 3d scanning culutral heritage buildings and sites of their own culture/geologcation within a global workshop. The wrokshop understood critically the global geolocation of the multiple participants and aimed at disclosing authority and authorship by having each student address their cultural background. Addressing a post-colonial model of historic inquire, students were asked to survey, analyze and displace their own cultural context by addressing reality real time.
WORKSHOP RESULTS

Digital Futures, Inclusive Futures 2021
Tom Verebes Coordinator
Pablo Lorenzo-Eiroa Workshop
Student: Pattnaik Ayush
Name – Chand Baori is a stepwell
situated in the village of Abhaneri in the
Indian state of Rajasthan.
Abhaneri, Bandikui, Rajasthan 303313,
India
Google map - Chand Baori Step Well
(Abhaneri) - Google Maps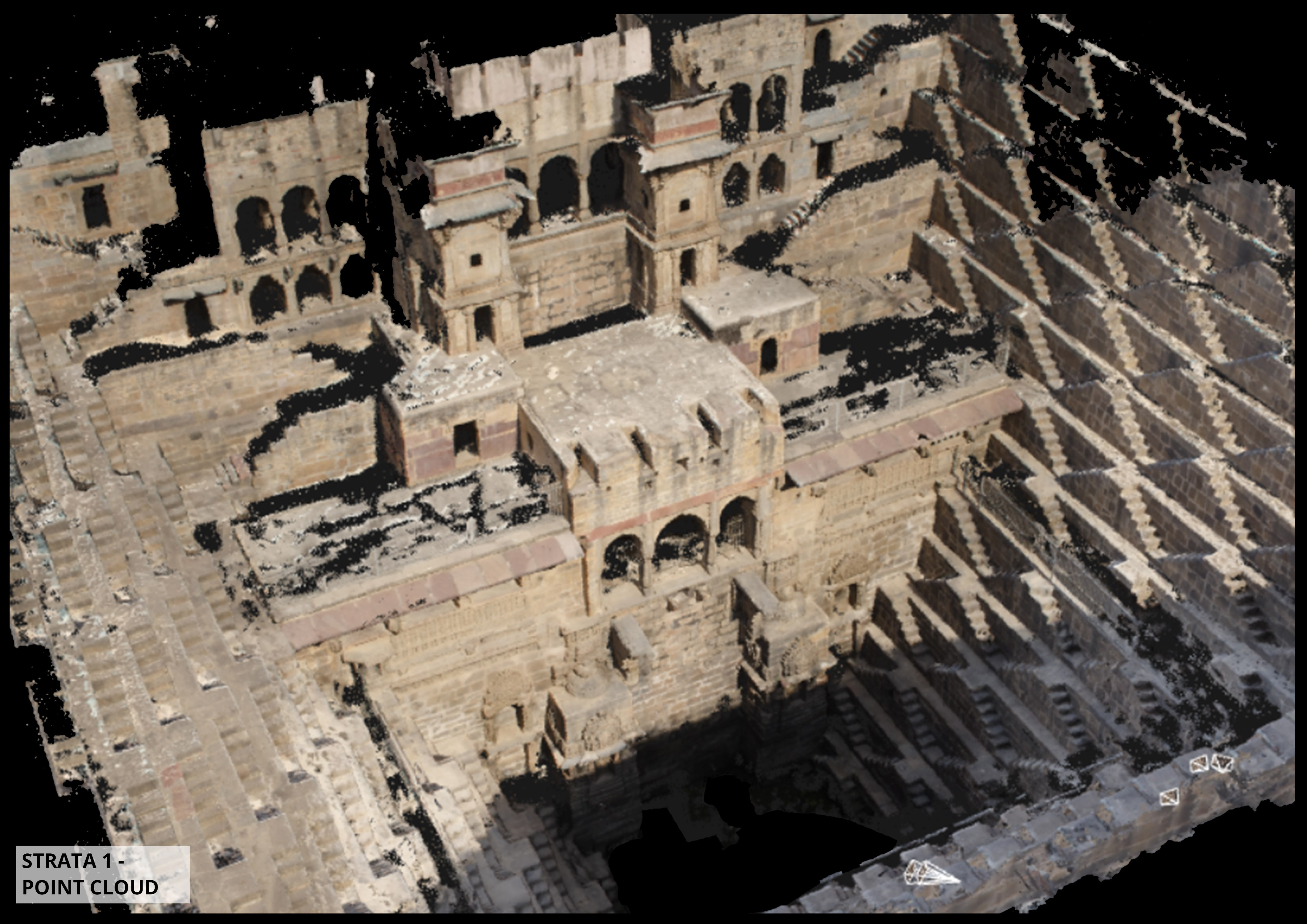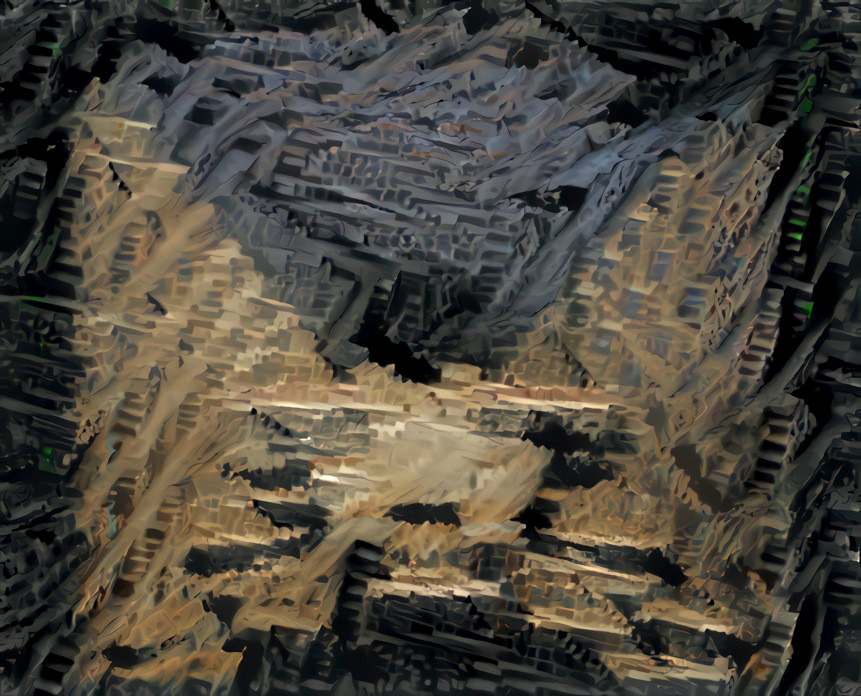 Digital Futures Inclusive Futures, 2021
Coordinator Tom Verebes , Design Data
Workshop: Big Data AI Realisms
Professor: Pablo Lorenzo-Eiroa
Project: Morphing Contexts
Student: Kedar Undale
Name - Jyoti Building
Street Address - Ganesh Marg, Hindwadi
City - Belgaum
Zip Code - 590011
State - Karnataka
Country - India
Geolocation - 15°50'19.7"N 74°30'35.0"E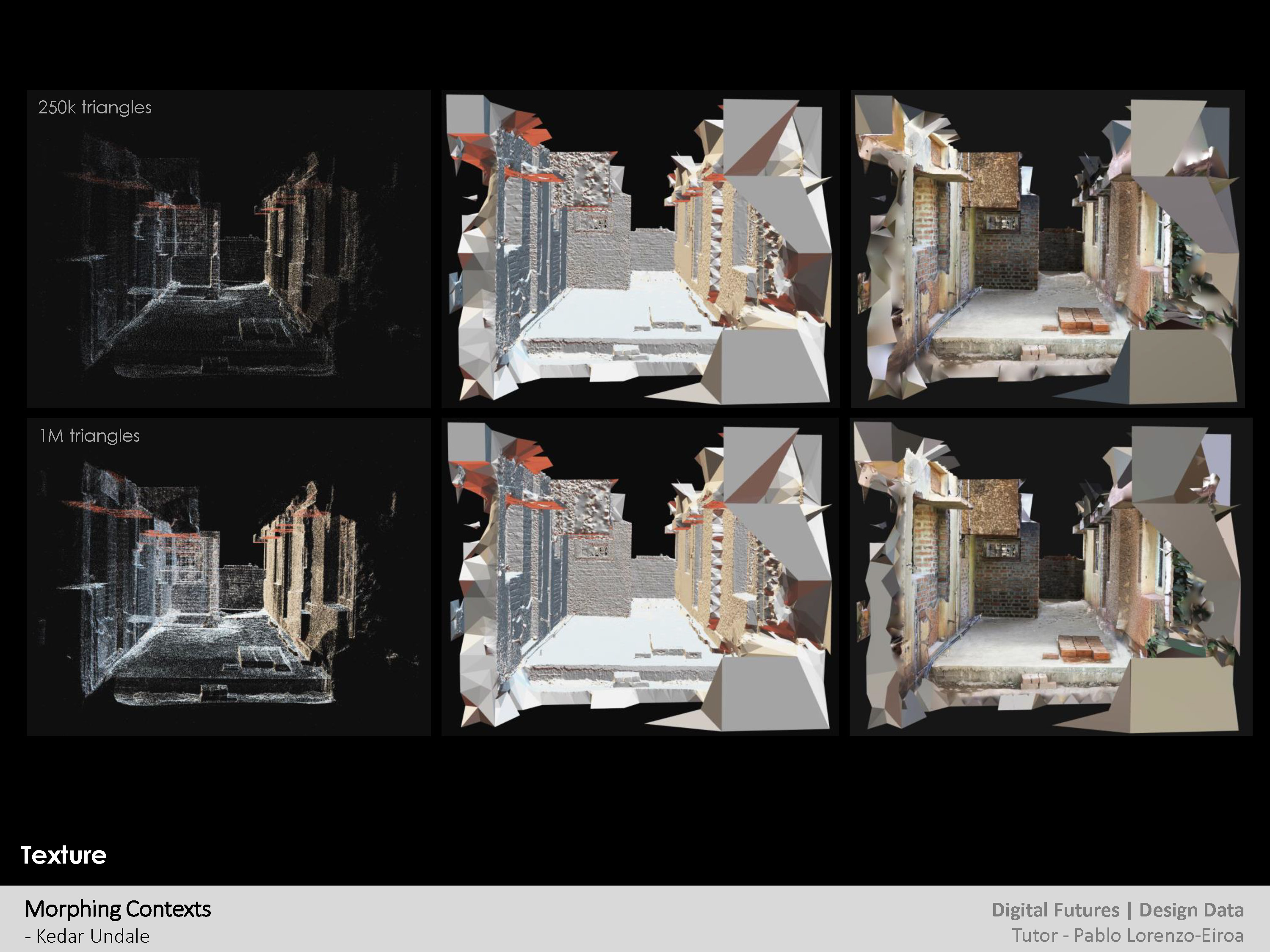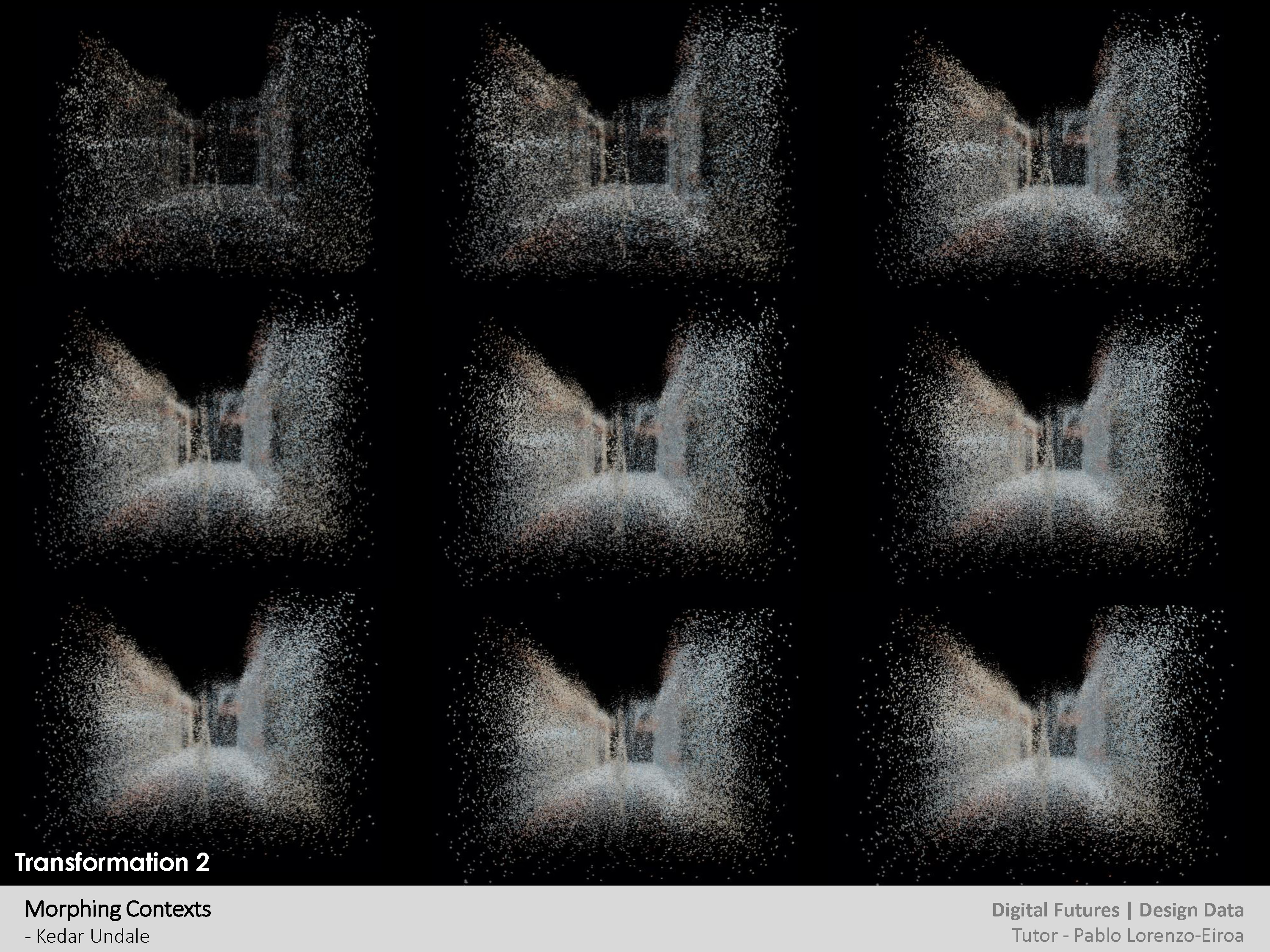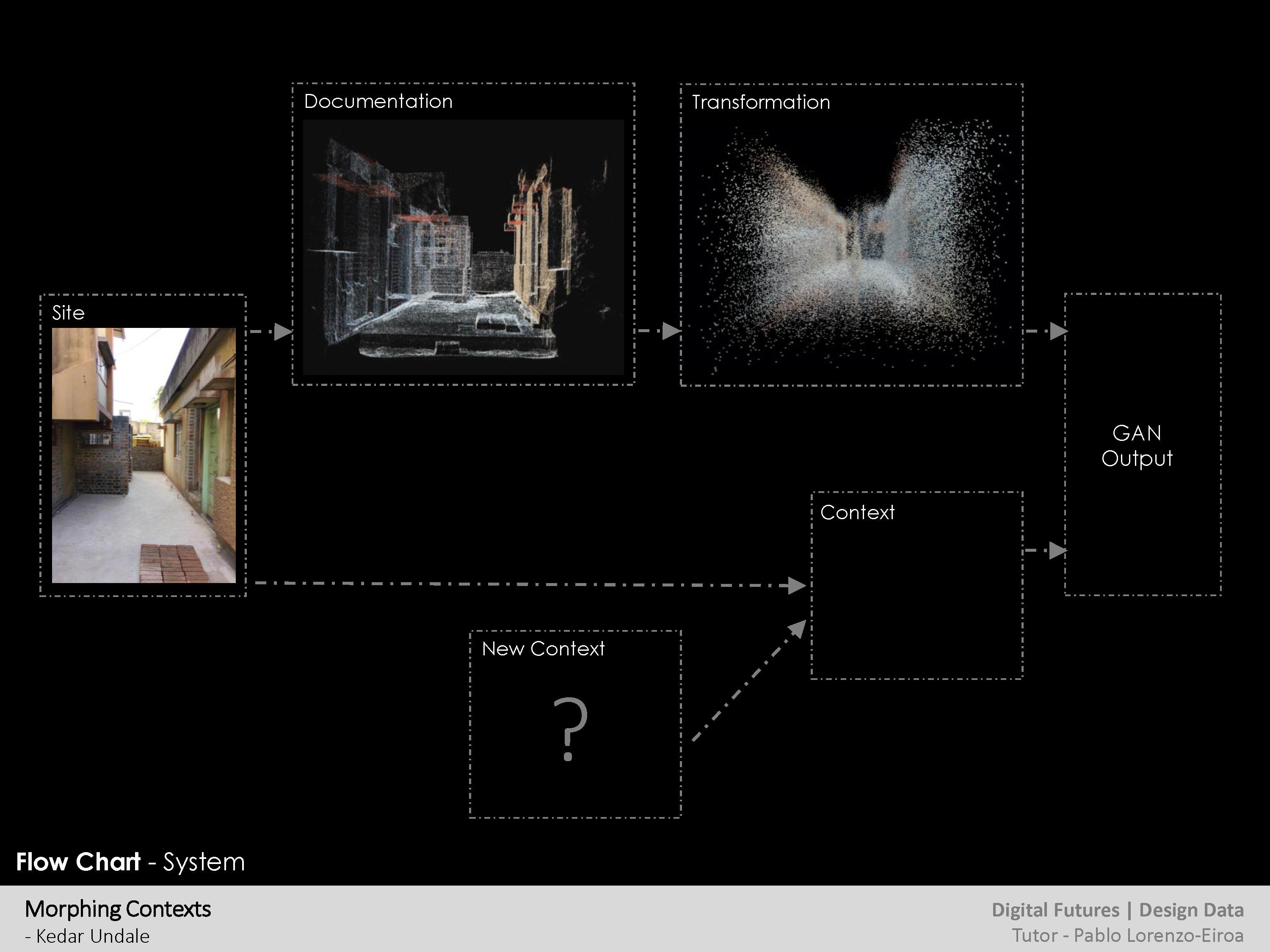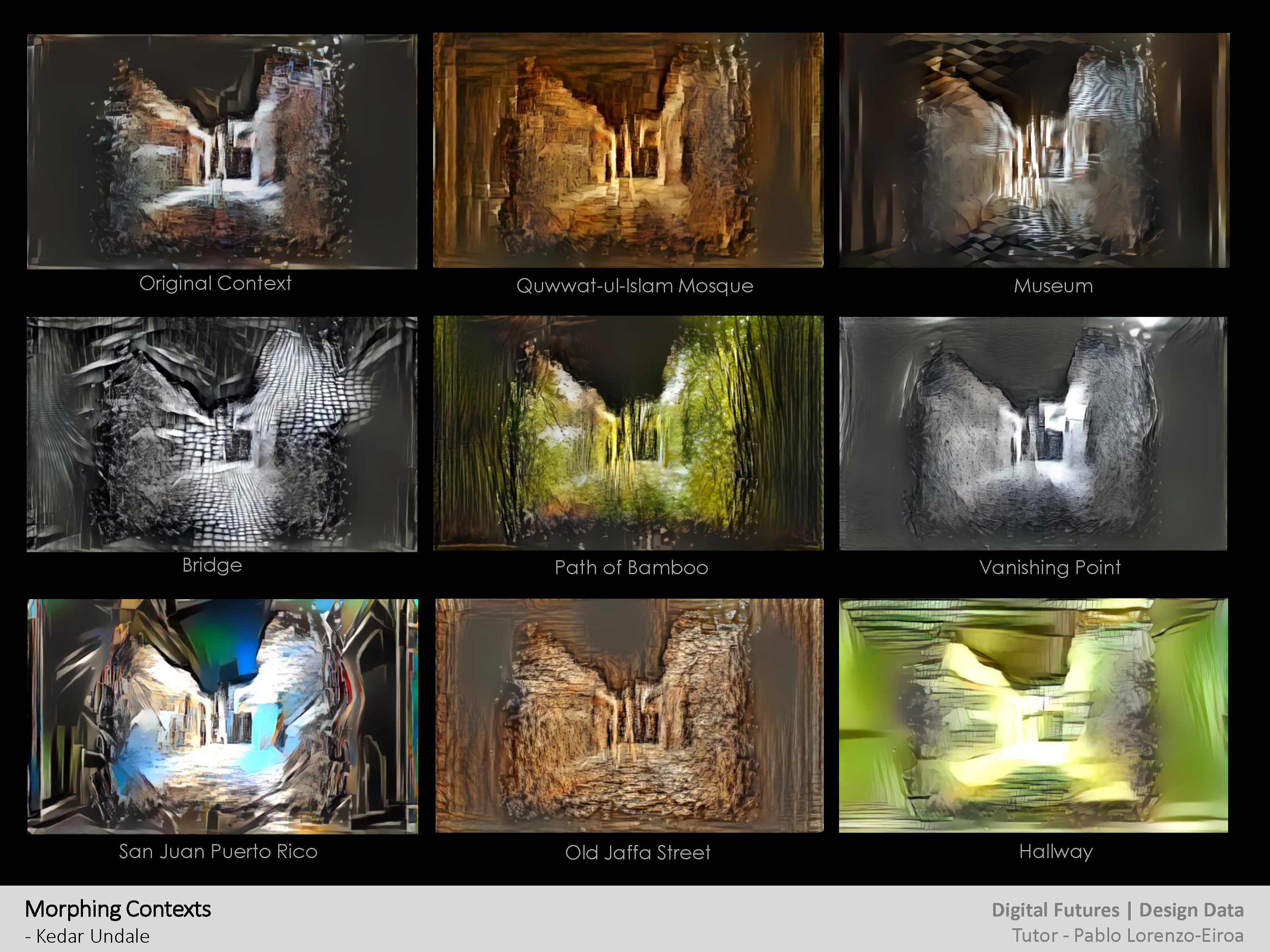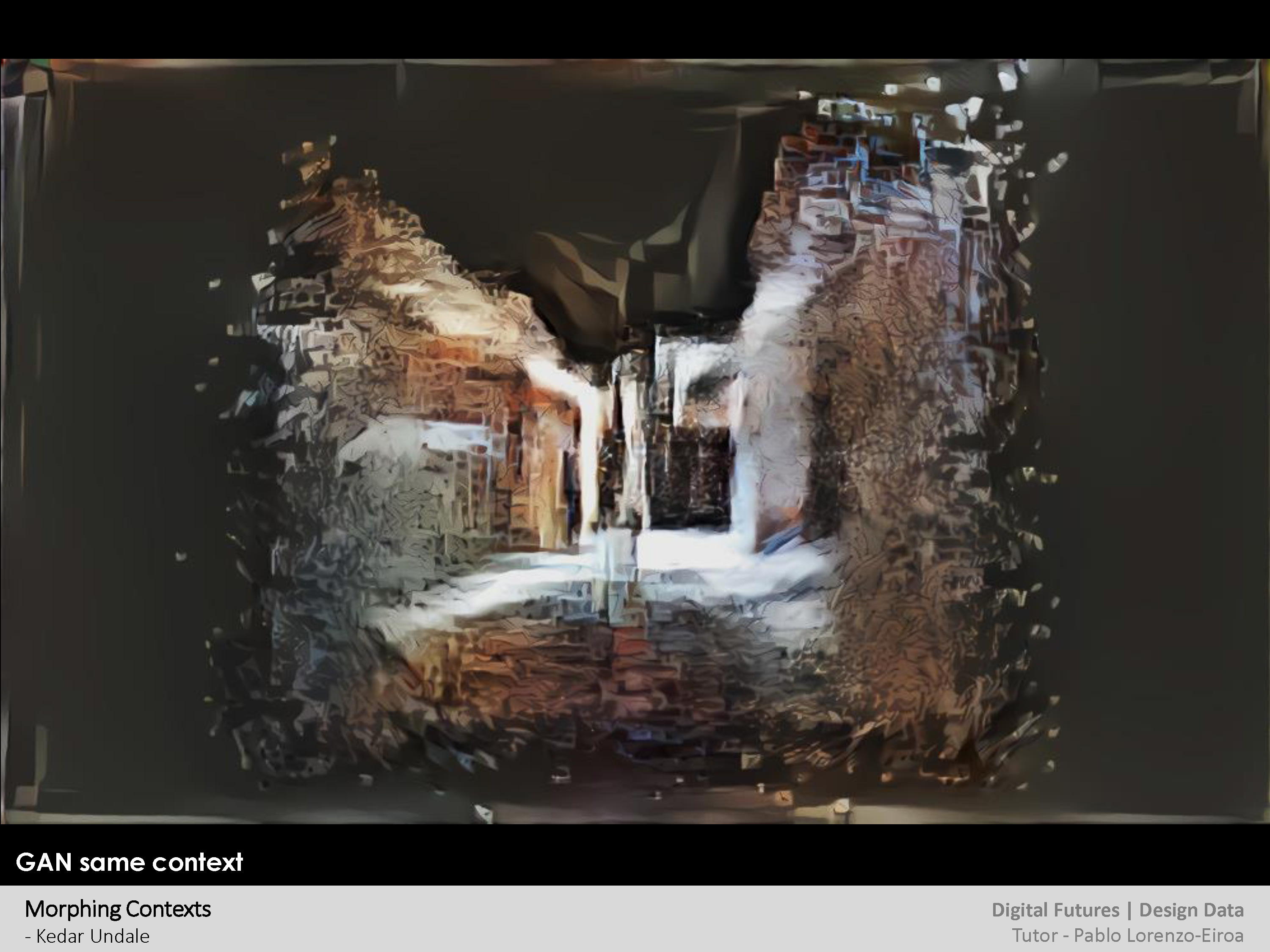 Digital Futures Inclusive Futures 2021
Big Data + AI Realism
Prof. Pablo Lorenzo-Eiroa
Student: Jose David Mejias Morales